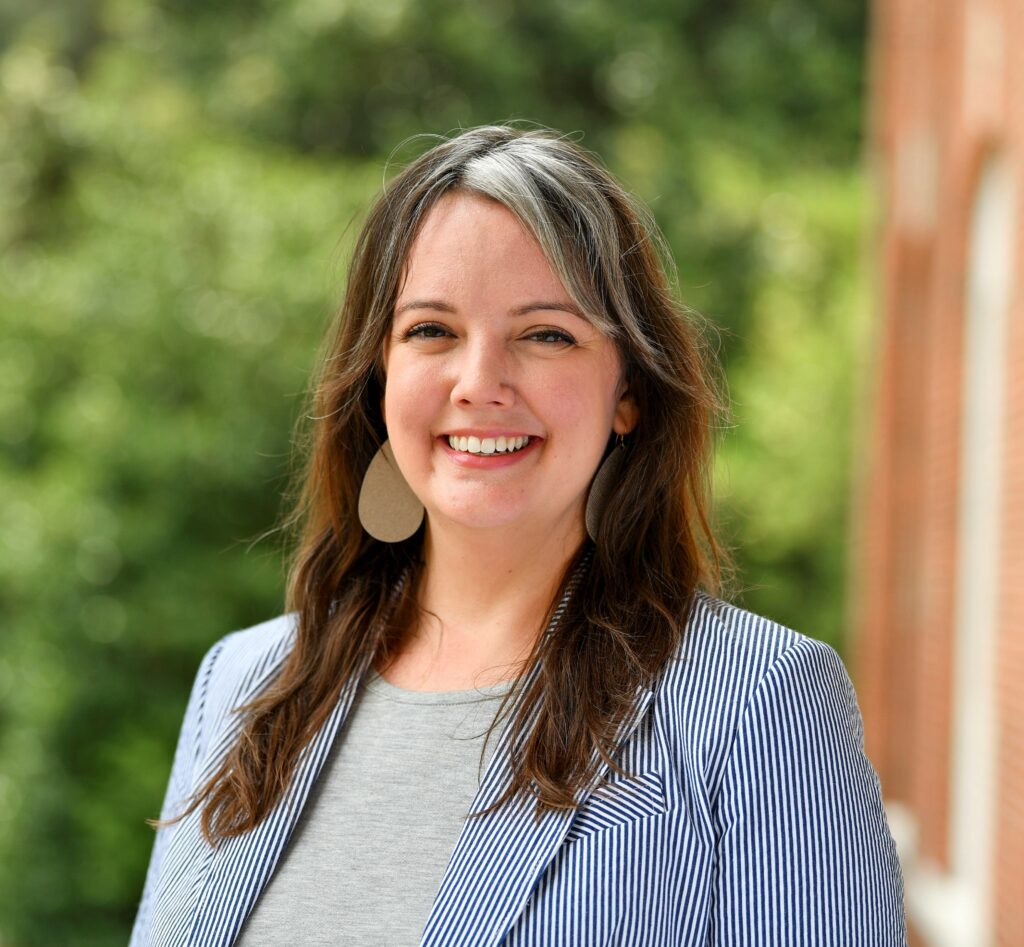 Name: Sarah Wells Kaufman
Pronouns: She/Her/Hers
Officer Position: President
Bio: Sarah Wells Kaufman, PhD, holds a Bachelors of Music in Piano Pedagogy and a Masters of Music degree in Musicology. She pivoted to the field of education and received a Doctor of Philosophy in Education, Curriculum Studies, with a dissertation on feminist pedagogy in the music history classroom. Currently, Sarah works at Berry College in Rome, GA as the Associate Director of Academic Transitions, a position that focuses mainly on the leading the first-year seminar and co-curricular first-year programming. Sarah is excited to lead GCPA in building and strengthening connections in Georgia. Outside of work, Sarah enjoys being outdoors – whether that's hiking, camping, or being in her hammock – and reading science fiction and fantasy novels.
---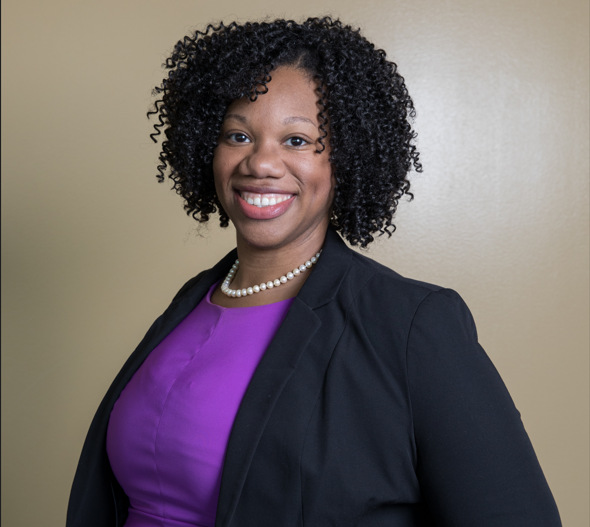 Name: Sarah Ray
Pronouns: She/Her/Hers
Officer Position: President-Elect
Bio: Sarah Ray received her Bachelor of Science in Criminal Justice from the University of Southern Mississippi and Masters of Arts in College Student Personnel Services from the University of Central Arkansas. Sarah works at Clayton State University as Director of Student Life and the Student Activities Center. Sarah believes GCPA is a phenomenal organization to call home. GCPA provides a wealth of professional development opportunities for higher education professionals across the state. In her free time, Sarah enjoys reading, watching basketball, and DIY projects.
---
Name: Meredith Keating White
Pronouns: She/Her/Hers
Officer Position: Secretary
Bio: Meredith Keating White received her undergraduate degree in Human Resource Education from Louisiana State University (Geaux Tigers), and her masters degree in Higher Education, Student Affairs from Old Dominion University. Meredith became a "Georgia peach in training" with her first full-time position at Reinhardt University in 2016, and has been a professional in the state of Georgia ever since, with the majority of her professional service being at Mercer University in the Office of Campus Life and Student Involvement. Meredith has been involved in ACPA since graduate school, and she is excited to continue that service on the state level. Meredith enjoys reading, cheering on ATL United, cuddling with her cats, Rouge and Luna, and playing her newest hobby of pickleball when she is not working.
---
Name: Willie Mickell
Pronouns: He/Him/His
Officer Position: Director of Communication
Bio: Willie Mickell received his Bachelor of Arts in Organizational Corporate Communications from Northern Illinois University and Master of Science in Adult and Higher Education from Northern Illinois University. Willie works at Georgia State University as Career & Employer Relations Specialist. Willie believes GCPA is a great place to network with like minds about the field of student affairs and network with others for best practices on future projects. In his free time, Willie enjoys golfing, playing basketball, reading, and event planning. 
---
Name: Shana Wiltshire
Pronouns: She/Her/Hers
Officer Position: Treasurer
Bio: Shana Wiltshire received her Bachelor of Science in Business Administration with a Concentration in Accounting from Saint Joseph's College. Currently, she works at Georgia Institute of Technology as an accountant in the Student Organization Finance Office under the division of Student Engagement and Well-Being. Shana is responsible for managing Student Organization Finances and helping her students plan and manage their funds. She believes GCPA will create opportunities for professionals who will be able to share their ideas on how best to solve student engagement problems. In her free time, Shana enjoys reading mysteries, traveling abroad, and watching independent films.
---
Name: Elise Cain
Pronouns: She/Her/Hers
Officer Position: Faculty Member at Large
Bio: Elise J. Cain, PhD, received her Bachelor of Science in Biology from St. Bonaventure University, Masters of Science in Adolescence Education from St. Bonaventure University, and Doctor of Philosophy in Community and Public Affairs from Binghamton University. Currently, Dr. Cain works at Georgia Southern University in the College of Education as an Assistant Professor. She joined ACPA in 2009 when she was a Residence Hall Director at SUNY Oneonta and believes being a member of your state organization is a great way to get involved and meet other people from your area! A few fun facts about her are that she grew up in the rural town of Schenevus, NY and her primary research agenda includes studying college students who came from rural areas and place-based identities. In Dr. Cain's free time, she likes to spend time with her family, bake cookies, and play board and video games.